In addition to speaking and coaching services, On Target offers business-consulting services.
In our speaking services, we teach people how to examine their personal compass and develop a sense of direction for their goals. In our consulting services, we will work with your organization to truly calibrate your compass. We become the navigator and we work with every facet of your business to make sure you are pointed north and that everyone in your organization has a clear vision of the destination.
We recognize that every business has unique needs. That is why our consulting services are completely customizable to your company and your work style. To meet your specific needs, we offer half day, whole day, or hourly consulting engagements. We start every engagement with a Needs Assessment where we establish goals and create a recommended consulting plan. Contact us today to learn more about how we can get your business On Target.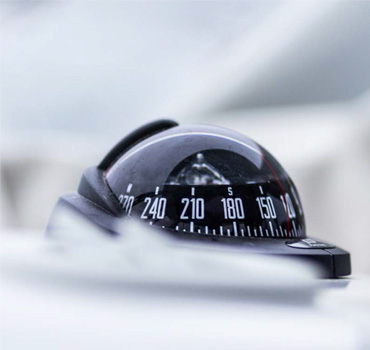 ON TARGET LEADING FEATURES THE FOLLOWING AREAS OF CONSULTING FOCUS
How to Create More Engaged Employees.
Employees who believe in the mission and goals of the company get better results with less effort. Working smarter is more important than working harder. Streamline your business, improve your processes, and cut down on wasted energy by learning how to fully engage employees at all levels.
How to Rediscover Passion in Management.
Sometimes leaders get bogged down in the day-to-day tasks of running a business and forget their passion. We refuel executives and reenergize organizations by helping recalibrate the compass.
How to Make Larger Profits.
Regardless of your industry, our proven methods of success can improve your overall profitability. We can show you how to calibrate your compass, identify a clear destination and then chart a course for getting there.
How to Build and Train an Effective Sales Team.
From initial interview processes to broad sales techniques, we can ensure that you have the top talent on your team and that they are always on target.
How to be Flexible and Adapt to the Changing Economy.
Your business direction can change in an instant. We can help you make sure that your organization is ready to change course and navigate unfamiliar territory.
E4 LIFE
On Target Leading has created our own proprietary coaching program called E4Life. Within this 12-month program we teach individuals, teams and organizations the power of having a balanced life.

"E4Life doesn't light a fire under you, it lights a fire in you!"
Bruce Bright
Chief Energy Officer

"E4Life doesn't light a fire under you, it lights a fire in you!"
Bruce Bright
Chief Energy Officer
Send Us a Message
Address 1736 Oxmoor Road, Suite 208 | Birmingham, AL 35209
Email info@ontargetleading.com
Phone (205) 803-3612